22 Jun 2011
Note: All opinions are mine alone. Please keep your opinions limited to comments.
This is in wake of the not-so-anonymous attacks on the nic servers. Apparently a few people had decided to brand their own version of AnonymousIndia and hack into the nic servers. This had been viewed as almost normal in the Indian Media. This is after all something that happens every other day in India. Its just the Indian Army website, nothing that we care about.
Even though there are excellent tech-security companies in India, we have never developed the right attitude to it. People still think that hacking is fun, and its something that could never happen to them. I've never seen people reading the fine print on the thousand social web sites they join now a days. Piracy is rampant in India without any checks and the Indian Government is silent.
Why? Because we are used to it. It has always happened this way. Information leaks have been a major part of the Indian history and would remain so unless we realize that the more we embrace technology; the more we become dependent on it, it is coming one step closer to the edge.
A recent tweet by @divyekapoor reminded me of the AADHAR project, which aims to give out a unique identification number to each Indian citizen.
Hacks like these ensure that I will resist giving my Biometrics to the UID project till they've suffered atleast 4 security breaches.

— Divye Kapoor (@divyekapoor) June 18, 2011
I read out the UIDAI docs and it tells us that it would "prescribe protocols to ensure the confidentiality, privacy and security of data", and "follow the confidentiality, privacy and security protocols prescribed by the UIDAI". A search on the uidai.gov.in website gives out a little detail :
The UID database will be guarded both physically and electronically by a few select individuals with high clearance. It will not be available even for many members of the UID staff and will be secured with the best encryption, and in a highly secure data vault. All access details will be properly logged.
This is the most that they have to say on the subject. If that makes you feel safe, remember the earlier fiasco involving the security of the EVM machines. Ultimately I'm with the government on that one, however, since a user had to have physical access to actually do any harm to the machine. But it was possible and Election Council kept denying it. As it happened, it seems that all our govt. agencies are probably trying more to hide their technical requirements, rather than make them open.
So why is this approach taken in India? Beauracracy? probably yes. But I feel that unless the technocrats rise up and actually enter the Indian Govt. technical agencies (such as NIC), nothing would change. For instance I find that almost everything that Indian government does is tailored specifically for Windows. There is no reason to plaster "Works best in Internet Explorer 6 at 1024x768" in all your web sites, we already know how much the Indian government. So much so that they get it pre-installed everywhere, even in government schools, and technical institutions.
Yet there is a small faction that is working tirelessly in the other direction as well. For instance the Sakshat project has been under the news recently as well. It would ship with a version of android (which one?) with wi-fi, bluetooth and other frills. However the project has been known for shadowing and changing its details at each conference it is unvealed, so beware. It may suddenly change from an android to a Windows phone in the next one. Or maybe a blade server (speaking of which, the uid project ordered 68 of them.
I've worked a little bit on online Geo-Mapping tools earlier (mostly using Google Maps API). However, I wanted some accurate data for one of my projects (such as geographical boundaries). Other sources for this data are not as reliable, and I found the bhuvan online tool to be extremely accurate in this respect. If you've forgotten Bhuvan, its the Indian version of Google Maps. It was supposed to be the tool for mapping things. Unfortunately, as things have planned out, most of its claims have been rubbished (like 10m resolution power), or made null due to the extremely slow servers it uses(and it was supposedly optimized for low bandwidths). If you're plannig to fight google, you've to step up your game. Try checking out the horrible design of the Bhuvan website. Leaving aside its horrible interface, Windows only support (.net), installation of additional plugins to just run it, and , it had brilliant geographical data(collected via various government agencies). However as it turns out, this data is not public. Why? It seems that ISRO plans to sell this data to people interested in using it. Wow! So a public funded agency decides to make money from the development done using our money. It's been close to 3 years since its launch. And I'd be highly interested in knowing where it managed to sell this data.
In all fairness, though they've said that they would only sell the high resolution data, while making the general data freely available to users. But I don't see fair unless its own my system, damn it. If by free you mean I'd have to open your website each time I need to find a village, it seems we have different thoughts about the word's usage. Oh, and there's a link on the website's home page to a section called APIs which redirects to the Bhuvan Software download page, where guess what, there are no APIs at all. I managed to dig a few links and download two versions of their APIs, which seem to be downloaded copies of the documentation of the open layer javascript protocol they are using for mapping in the browser. So the data is available, it seems. But they're forgetting to mention where.
Seriously, people wake up. This is the 21st century, and the most hyped buzz word today is open-source(well, after cloud). And if you really want to work on things, make them open source. Not just the technology, but the data as well. Becauase open data is essential to growth and planning of a nation, as Hans Rosling keeps on reminding us. Meanwhile, DRDO decides to go ahead and develop its own operating system. Why? Because it will be closed-source and will be much more secure than any of the variants of linux. Or so they think.
The Informatics center still runs thousands of its websites in ASP (not even ASP.net), and this fact alone is enough to scare me off. With major corporations suffering from data leakage (Sony, Gawker) where user access was compromised, it is high time that the Indian Govt. someone realizes that you cannot secure your systems by locking them in a vault. These companies did the same, and look at the result.
Even the American Government has come up with an open-source initiative. Their website data.gov is a collection of applications, apis and raw data collected by various government agencies. And to top it all, the US government invited the top application developers from their platform at data.gov to the White House, hailing them as unsung heroes of the new age. If you're interested in reading more and taking a stand for the open data democracy, take a look at this whitepaper by the Netherlands Organisation for Applied Scientific Research for a keen review of what are the major barriers to a government from sharing its data. Also go ahead and donate some money to wikileaks, while you're at it.
And where is the Indian government at this? Not very far behind, but lagging nonetheless. Let us take the prime example of the decennial festival that is the Census. Apparently all census data is free (as it should be). But there is a minor caveat. The entire site is made in asp (which doesn't really matter, I just don't like it), and all the data (tables, figures, maps) are in pdf format. So, you can access the data personally, on a single page. Page by page, it might be thousands of documents, figures, charts, and what not. But since it is all in pdf format, it is locked down. You could parse it by some means, but the data is supposed to be free, in the best format possible so that everyone can use it easily. And the geographical boundary data(which I mentioned earlier) is also available in the census results, but only via a java applet, which does not allow access to the raw data, that an application developer would need. Am I expected to file an RTI application, just to know the exact boundaries of my state. Or perhaps, I should just pay ISRO and be done with it.
As an additional benifit , the census website states the following:
The Census of India or any data or content providers shall not be liable for any errors in the content, or for any actions taken in reliance thereon.
All efforts have been made to ensure the accuracy and currency of the content on this website. However, users are requested to verify/check any information with us to obtain appropriate professional advice before acting on the information provided in the website. In no event will the Government or office of the Registrar General India be liable for any expense, loss or damage including, without limitation, indirect or consequential loss or damage, or any expense, loss or damage whatsoever arising from use, or loss of use, of data, arising out of or in connection with the use of this website.
And lastly, as an analogue to the excellent Right To Information Act, there must be an analogous Right To Technology act. It should empower each and every person in the country to know what is happening behind the scenes. We demand total transparency in technological decisions. Not just the passing of tenders, but the decisions which involve actual technological development. For. eg at the CDAC website, the government offers a trial version of various forensic tools they've developed. Why aren't they open sourced? Why were they writen using a particular language? If RTI fought off the beauracracy, this could help us eliminate the old technocrat thinking from the India Govt. If we are able to get the right data, in the right format, thousands of application developers across the world are willing to create great ways to access that data. Data by itself is not enough, however. It must be met with an equal resolve from people to make it accesible, and usable.
This could be a turning point in the Indian Govt. Either they could continue what they've been doing and meet their doom in a major state sponsored hack crippling the entire nation. Or they could take a step back, and do things the right way.
And what is the right way?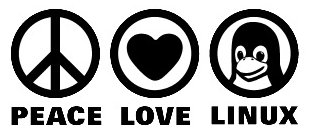 Update :According to an article in the Economic Times, there is a working draft for bringing Open-Source in e-governence systems under work.